Feature Developments: City Centre, Westridge Landing, Royal Bay, Ocean Grove and more
Colwood is an exciting place to be! Opportunities abound in our fast growing, family-friendly community that is nestled along 5 kilometers of breathtaking oceanfront and set amongst some of the most beautiful parks and trails on Southern Vancouver Island.
The City is poised for significant growth and change with new developments in the heart of Colwood and along the Royal Bay waterfront where construction of a new high school has begun. Check out just a few of our feature developments in progress: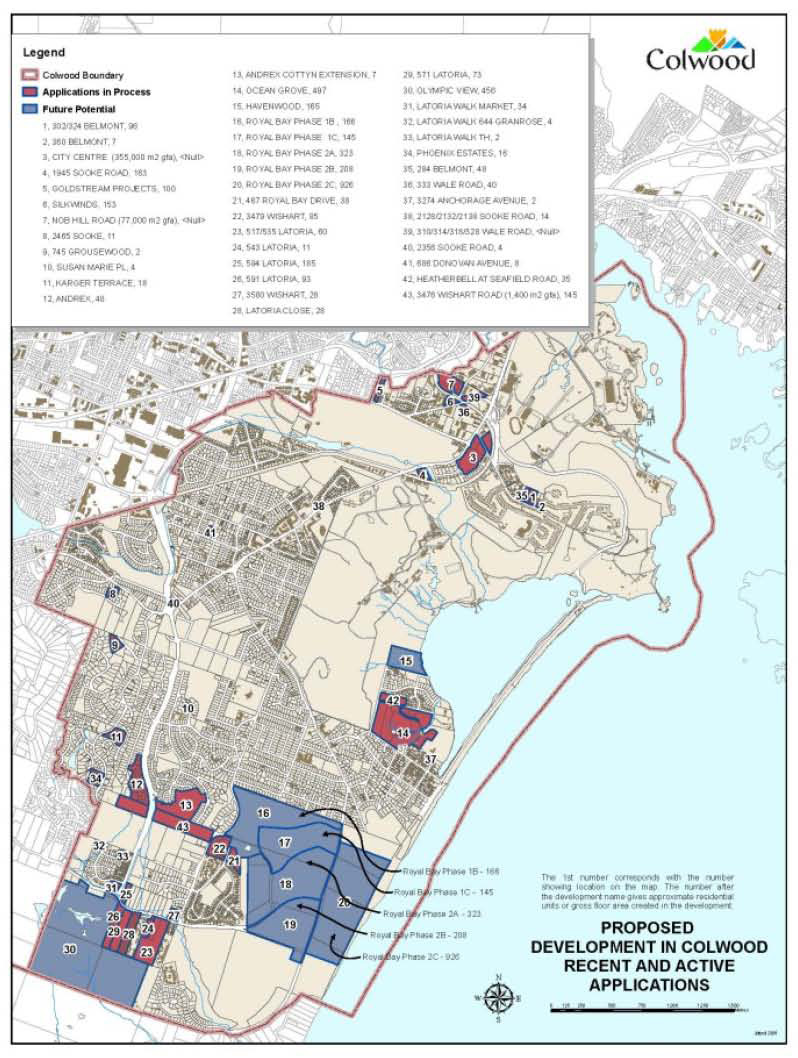 View a list of all Current Development Permits, Development Variance Permits and Rezoning Applications in the City of Colwood.
Read the original article here